Lutheran Social Services Restorative Justice
Repairing the harm—beginning the healing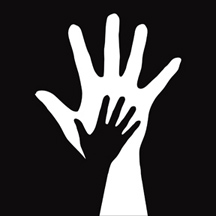 by Michael Stein
Vandalizing someone's vehicle with rocks is, indeed, inexcusable. But Terri Mann overlooked the dents in her car and reached for something much deeper—the Christian need to forgive and carry on without malice toward a group of impressionable young boys.
After attending a week-long retreat at the Sisters of St. Francis Convent in Hankinson, Terri was ready to drive back to her home near Grand Forks. But when she got to her car she noticed several dents, as well as a cracked windshield.
"I was shocked," Terri said. "I first thought there was some kind of accident. There was work being done on the roof of a building nearby, so I thought maybe something had fallen and hit my car."
Terri contacted one of the sisters at the convent, who said the damage couldn't have been done by the roofing work. But she had her suspicions about a particular group of boys—and the pieces started falling into place.
"When we determined this was an act of vandalism, and that some of this group of boys who did it finally stepped forward and admitted their guilt," Terri said, "my first thought was that I wanted to see them, wish them the highest good I could give. I had no feelings of anger."
Terri was subsequently referred to Lutheran Social Services Restorative Justice.
"I hadn't previously heard of this program," she said. "But I saw it as a great opportunity to actually meet and talk with the boys."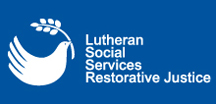 After preparing all parties, Julie Sorby, program facilitator, set up an accountability conference in October 2013 at Holy Trinity Catholic Church in Grand Forks.
Terri's husband and pastor were both present at the meeting with the boys and their parents. "Father Webber provided the blessing and to be there to help guide us in whatever direction the Holy Spirit wanted us to go," Terri said. "Both he and my husband talked about things they shouldn't have done when they were kids."
Ensuring financial restitution is an important component of restorative justice; in this case there was about $3,000 worth of damage. But Terri said there was something much more important going on throughout the process.
"I was more concerned with how these boys would grow and learn from this experience," she explained. "God's love and mercy was present beyond anything I could imagine—it was amazing!"
The boys who came forward indicated there were others involved in the act but didn't come forward to admit guilt.
"These boys messed up, but they were able to turn it around," Terri said. "Some of them were in tears, and I even got hugs from a couple of the boys. I hope they went back to the others involved and told them about this experience."
Terri added that even though it took awhile to get her car repaired, "everyone involved knew the story behind the vandalism and the meeting with the boys and were touched by it."