Lutheran Social Services Senior Companions
Seniors helping seniors live independently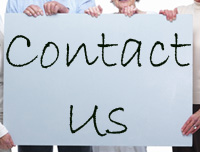 Lutheran Social Services Senior Companions is seniors helping seniors live independently, providing reassurance to seniors, their families and friends. The program helps older adults maintain their independence and continue living in their own homes through the help of volunteers.
How can I receive the services of a Senior Companion?
Senior Companion volunteers assist with non-medical tasks such as grocery shopping, household chores, hobbies and a variety of other tasks based on the needs of the person. The companionship and assistance helps enrich the lives of the older adults they serve—physically, emotionally and socially.
Who can be a Senior Companions volunteer?
Without Lutheran Social Services Senior Companions, many older adults could not continue to live in their own home and would need more expensive, less personal care.
Senior Companions volunteers are urgently needed. Stipend paid. Learn more >>
Resources:
Learn more about the national Senior Companions program at seniorcorps.org.