Lutheran Social Services
2015 Building Bridges - We Journey Together
The annual Building Bridges Conference brings together service providers, educators and community leaders who work with refugee families. This year's conference will focus on cultural competence. Cultural competence means being able to positively interact with people who are different from ourselves on a daily basis.
Whether the differences are cultural, ethnic, religious, or socioeconomic, each one of us has something to learn from those who are different from us. That's why refugees are such an important part of our community. They bring new ideas, experiences, and points of view.
When / Where:
March 24-25, 2015
Holiday Inn Hotel & Convention Center
3808 13th Ave S Fargo, ND 58103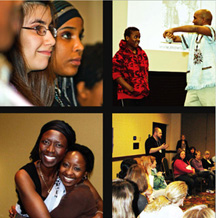 Who should attend?
• Community leaders interested in learning about programs around the country that encourage the full potential of new Americans for civic engagement and economic development
• Educators and tutors wanting to know more about the individuals they work with in their English language learning programs
• Health care professionals seeking ways to develop, fund, manage and implement programs for refugees that promote good physical health
• Volunteers, mentors and others wishing to learn about the resettlement program, the refugees and the services provided in our communities
• Employers seeking to diversify their workplace and learn more about refugees as employees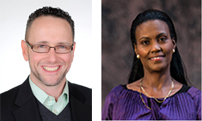 Day One Plenary Speaker:
John Krownapple, consultant for educational and not-for-profit organizations. He specializes in raising the cross-cultural effectiveness of clients.
Day Two Plenary Speaker:
Shegitu Kebede, who escaped from her native Kenya and now is a business owner in St. Paul.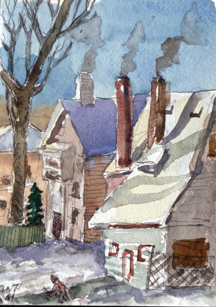 Hosted by:
Lutheran Social Services New Americans
N.D. Department of Human Services
N.D. Department of Public Instruction
City of Fargo Human Relations
For more information or registration:
Darci Asche Resettlement, Community Engagement Manager
(701) 271-1604 | dasche@lssnd.org