Lutheran Social Services New Americans
Register for the 2013 Building Bridges Conference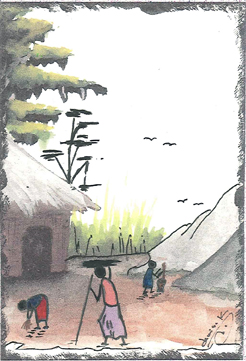 The 2013 Building Bridges conference, presented by Lutheran Social Services New Americans, will be held April 16-17 at the Holiday Inn in Fargo, ND. This year's theme is "Creating Community."
The Building Bridges Conference is held annually to provide information and support to communities to aid in the delivery of services to refugees and other immigrants. This conference will provide answers to many questions, such as
• How does someone become a refugee?
• What is life like in a refugee camp?
• Who is allowed to come to the United States and why?
• What happens once they come to our communities?
The 2013 Building Bridges Conference will focus on:
• Volunteering and mentoring with new American families
• Refugee students and families
• Refugee health and well-being
• English as a second language
• The lives of refugees: their flight, their wait and their new lives
Who should attend?
• Community leaders interested in learning about programs around the country that encourage the full potential of new Americans for civic engagement and economic development
• Educators and tutors wanting to know more about the individuals they work with in their English language learning programs
• Health care professionals seeking ways to develop, fund, manage and implement programs for refugees that promote good physical health
• Volunteers, mentors and others wishing to learn about the resettlement program, the refugees and the services provided in our communities
• Employers seeking to diversify their workplace and learn more about refugees as employees
The keynote speaker will be Mawi Asgedom, president and founder of Mawi Learning and author of "Of Beetles and Angels"
Feature presentations include the Florida Center for Survivors of Torture and Stories of Creating Community.
Download the Building Bridges Conference registration form