Thank you for attending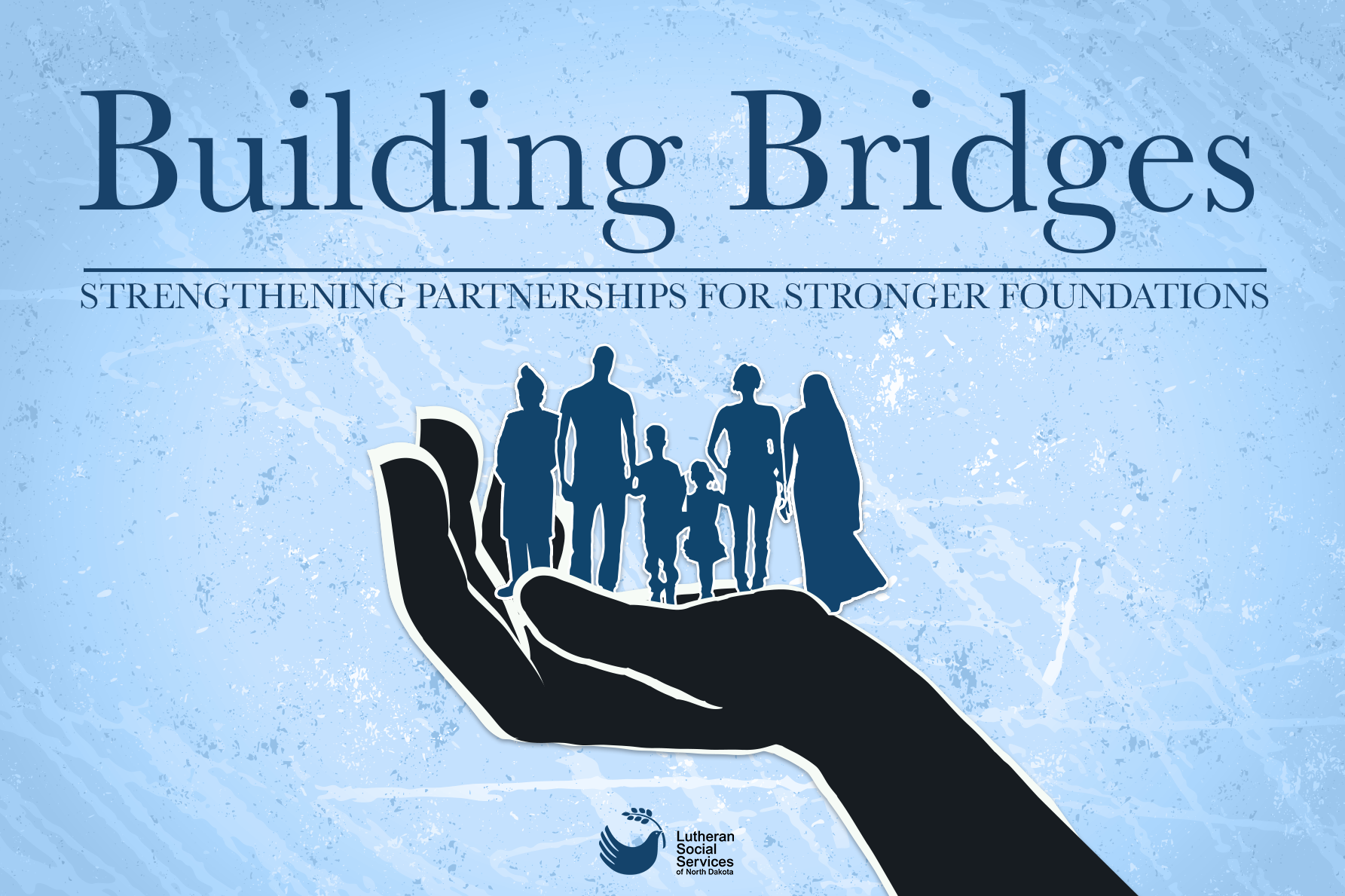 Strengthening Partnerships for Strong Foundations
March 27 & 28 - Holiday Inn Fargo
The annual two-day Building Bridges conference brings together service providers, educators, and community leaders who work with refugee families. As our communities become more diverse, a strong network of collaborators in needed. Thank you for joining us at this year's Building Bridges Conference
Click here to view conference agenda
---
Conference Presentations
• Belonging: The Heart of Refugee Mental Health - Amber Gray
• The Creative Process is a Healing Pathway: Somatic, Mindfulness and Arts-Based Approaches to Refugee Mental Health - Amber Gray
• Practical Strategies for Supporting Refugee Families in the Educational Setting - JoLynn Webster
• Creating Inclusive Communities - Smita Garg
• Refugee Resettlement in MN, ND, and SD
• Health Care Challenges and Resources for New Americans - Dr. Napoleon and Marlene Espejo
• Role of Media in Shaping the Discourse and Public Perception of Migrants, including Refugees - Pindie Stephen
• Creating a Refugee Value-Centered  Educational Environment
• Background to 'Active Training' - Pindie Stephen
• The Experiential Learning Cycle - Pindie Stephen
---
Conference Presentations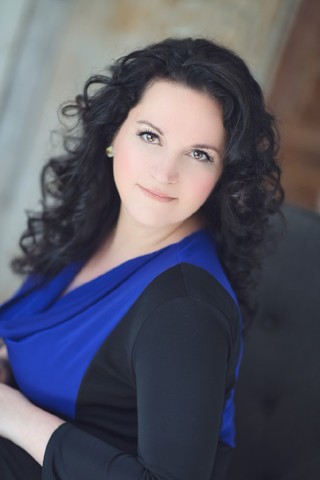 Anna Astvatsaturian Turcotte - Writer, lecturer, human rights activist
Anna Astvatsaturian Turcotte is an author, lecturer, lawyer, business woman and a human rights activist.  She is an Armenian refugee from Baku, Azerbaijan. After fleeing Baku in the fall of 1989 due to ethnic cleansing of Armenians, Anna and her family spent three years in Armenia as refugees before coming to United States in 1992.
Anna received Bachelor of Arts degrees in English & Literature and Philosophy & Religion, a minor in Russian Language & Literature from the University of North Dakota. She received her Juris Doctor degree from the University of Maine School of Law. As a law student Anna received an Outstanding Law Student of the Year by Who's Who American Law Students.  In 2004 Anna was one of the first Americans to clerk at the International Criminal Court in The Hague, Netherlands after working toward and observing the ICC's creation at the United Nations in New York.
In 2012 Anna published her book, titled Nowhere, a Story of Exile, which she wrote at the age of 14 as her family settled in North Dakota as refugees. The book is based on the childhood diaries she kept as her family was fleeing Baku, Azerbaijan and during the years as refugees in Armenia.  In April, 2013 Anna successfully spearheaded the recognition efforts of Nagorno-Karabakh independence at the State of Maine House of Representatives.   In November, 2015 she was elected to the Westbrook Maine City Council by a 64% landslide.  In 2017 the Russian translation of Anna's book was published.
Anna is the recipient of Mkhitar Gosh Medal, Republic of Armenia's highest civilian honor awarded by President Serge Sargsyan for exceptional achievements in the political-social spheres, as well as outstanding efforts in the fields of diplomacy, law, and political science. Anna also received a Gratitude Medal from the President of Nagorno-Karabakh Republic, Bako Sahakyan, Vahan Cardashian award for her contributions within the Armenian Diaspora from ANCA-WR and Activism Award from ANCA-ER for enhancement of human rights, democracy, truth and justice.
Anna has a 13 year career in banking regulatory compliance and risk management, currently as a Vice President, Senior Corporate Compliance Manager at TD Bank. Anna lives in Westbrook, Maine with her husband John and their son and daughter.
---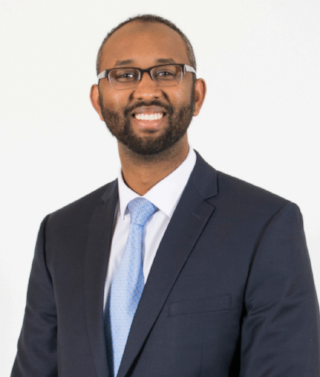 Jaylani Hussein - Executive Director, CAIR - Minnesota
Jaylani Hussein is currently the executive director of the Minnesota chapter of the Council on American-Islamic Relations (CAIR-MN). Hussein worked as the Community Liaison Officer at Metro State University and as a Planner for the Minnesota Department of Agriculture. In 2013, he created Zeila Consultants to develop and offer cross-cultural training workshops on East African cultures. Hussein has presented on the Somali Culture to diverse public and private organizations across the US. He specializes in the areas of urban planning, community development, youth development (with over 8 years experience in working in juvenile treatment centers for court adjudicated youth), legal and civil rights.

Hussein has been active with various community organizations in Minnesota, including the Islamic Cultural Center of Minnesota Board of Directors, Wilder Foundation Advisory Board, Muslim Youth of Minnesota Advisory Board, Islamic Resource Group Speakers Bureau, and ARAHA Board of Directors. He has traveled to the Horn of Africa twice on behalf of ARAHA, to open a regional field office and oversee large-scale humanitarian projects during the Somali Famine of 2011. Hussein received the 2015 Minnesota Council of Nonprofits (MCN) annual "Visionary Leader" Award. Hussein received the Immigrant of Distinction Award from the Minnesota/Dakotas Chapter of the American Immigration Lawyers Association (AILA). He was also named the 2016 Ten Outstanding Young Minnesotans by JCI. In 2016, Hussein was appointed to the Minnesota Governor's Council on Law Enforcement and Community Relations.

Hussein appears regularly on Minnesota's local television and radio stations. He has also appeared on national and international outlets including ABC News, CNN, FOX BUSINESS, NPR, BBC among other outlets.

Hussein's family emigrated from Somalia to Minnesota in 1993 and he is trilingual (English, Somali, Arabic). Hussein holds degrees in Community Development and City Planning from St. Cloud State University and Political Science from North Dakota State University.
---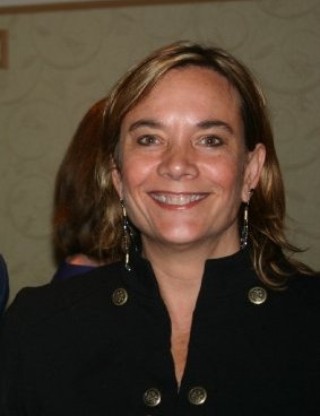 Amber Elizabeth Gray - MPH, MA, ADTR, NCC, LPCC, Restorative Resources
Amber Elizabeth Gray is an internationally recognized expert in refugee mental health and torture treatment. She provides training and consultation nationally and internationally on clinical treatment and program development for survivors of trauma secondary to torture, war, combat, trafficking, organized violence and natural disaster. She has almost 30 years experience in human service work with displaced people, refugees, and survivors of human rights abuses as well as 20 years direct clinical experience with refugees and asylum seekers. Amber is published and a frequent speaker on the subjects she covers in her trainings. She established New Mexico's Refugee Mental Health program, the first of its kind in the U.S., in 2007, and coordinated the program for seven years. Most recently a clinical adviser for The Center for Victims of Torture, she is past president of the board of directors for TASSC International, and was a senior clinician and clinical director at Denver's Rocky Mountain Survivors Center. She is currently  director of restorative resources training and consulting, and is a refugee wellness consultant to Lutheran Family Services. A pioneer at applying and integrating somatic, movement and creative-arts therapies into clinical work with survivors of torture, she is the originator of Restorative Movement Psychotherapy, a mindfulness-based therapeutic approach for torture survivors.
---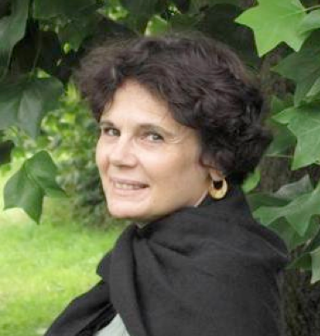 Pindie Stephen
Pindie Stephen served as the Senior Migrant Training Specialist and Integration Focal Point with the International Organization for Migration (IOM) before retiring in 2018.  She has over 25 years of experience in resettlement, cross-cultural training, curriculum development and training of trainers. During her 8 years in Geneva, Switzerland, Pindie provided technical support to IOM missions engaged in integration projects, including pre-departure orientation programs and capacity building for local and national authorities. In 2017 IOM implemented over 30 migrant training projects in over 60 countries globally, with significant activity in the Middle East, Philippines, Nepal, Kenya and Turkey. 
Pindie spent her first 12 years with IOM in Nairobi, Kenya, where she served as the Regional Cultural Orientation Coordinator, and was directly responsible for preparing thousands of US-bound refugees from Somalia, Sudan, Congo, Ethiopia and Eritrea. In addition to working with US-bound populations, she also worked with the Australian, Canadian and numerous European orientation programs.
Prior to working for IOM, Pindie spent seven years working for the International Catholic Migration Commission (ICMC) as an Instructional Resource Specialist and ESL Supervisor in Bataan, Philippines.  During this period, she worked exclusively with Indochinese refugees from Laos, Cambodia, Vietnam.  She also served in the US Peace Corps for three years as a teacher trainer and ESL instructor in various provinces in Thailand.
Pindie holds a Masters degree in Teaching and Linguistics from Georgetown University, and a Bachelor's degree in Renaissance Studies from Cornell University.