Lutheran Social Services Disaster Response
Minot volunteers observe National Day of Service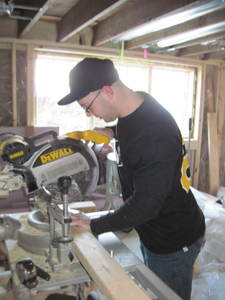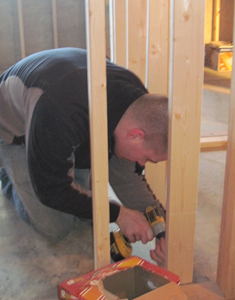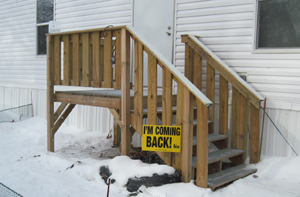 Despite winds gusts up to 50 mph and sub-zero wind chill, more than 40 volunteers, along with three who traveled from Williston, participated in the National Day of Service in honor of Martin Luther King, on Jan. 19 in Minot. The volunteers helped homeowners whose homes were severely damaged by the spring 2011 flood.
They worked in five homes, scrubbing and sanitizing, taking up carpet and nails, painting, framing, installing flooring and doing other rebuilding tasks.
"They were so cooperative and willing to help in any way," said Mary Carlson, volunteer coordinator for Hope Village. "The volunteers were mostly from Bethany Lutheran Church in Minot and from the Minot Air Force Base. Hannah Wollenzien, a senior at Minot High School, was such a big help in recruiting the volunteers."
The homeowners were thrilled with the volunteers and the work that was accomplished. As one homeowner said, "It was such a blessing!"
"We believe that we have 'hooked' some of the volunteers and they promised to help again," Mary added. "It was an awesome day! Our thanks to all who helped."
Lutheran Social Services Disaster Response is a founding partner of Hope Village and continues to help run this unified volunteer center in Minot.