LDR develops Midwest Disaster Consortium
Lutheran Social Services Disaster Response part of four-state region
CHICAGO (ELCA) – Lutheran Disaster Response announces the development of a Midwest Disaster Consortium that will be focused on creating sustainability for essential disaster staff at Lutheran Disaster Response affiliate Social Ministry Organizations within a four-state region, including Minnesota, North Dakota, South Dakota and Missouri. The Social Ministry Organizations that will be active in the consortium include Lutheran Social Service of Minnesota (LSSMN), Lutheran Social Services of North Dakota (LSSND), Lutheran Social Services of South Dakota (LSSSD) and Lutheran Family and Children's Services of Missouri (LFCS).
"We are pleased to be able to help facilitate and participate in this consortium that will help our affiliates become more effective in their response to disasters, with the ultimate goal of more effectively helping help those who are impacted by disasters," said Pastor Michael Stadie, program director for Lutheran Disaster Response.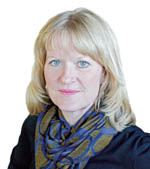 "Lutheran Social Services of North Dakota is pleased to continue a strong relationship with the Margaret A. Cargill Foundation," said Shirley Dykshoorn, LSSND Disaster Response director. "We appreciate the commitment to improving our ability to serve disaster victims while learning from our counterparts in other states. Through this opportunity, we have developed best practices in areas such as providing congregational support, responding to droughts and wildfires, and fostering community resiliency."
The Social Ministry Organizations that will compose the Midwest Disaster Consortium have been providing disaster response services for a combined total of more than 100 years. This consortium was made possible through a grant from the Margaret A. Cargill Foundation. The grant period began Oct. 1, 2014 and will go through Sept. 30, 2016. The sustainability provided by this grant ensures each organization in the consortium will be able to continue its important work in assisting communities with disaster-related needs, especially among the most vulnerable populations in low-profile, non-federally declared disasters. The consortium will put an emphasis on developing best practices around Disaster Case Management, which consists of helping those impacted by disaster navigate the recovery process on an individual basis, and developing long-term recovery strategies, which includes addressing the unmet needs of impacted communities that exist months and years after a disaster occurs.