Lutheran Social Services Tracking
Helping youth stay on track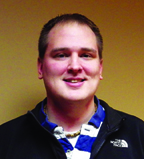 As a college student with aspirations to enter the federal law enforcement field, Derek Englund spends a lot of time doing things "by the book."
"It's not easy to translate book learning into real-life situations," he said. "So I started looking for ways to connect the dots. I heard that Lutheran Social Services had good programs for juveniles and juvenile justice, so last year I looked into becoming a tracker."
Trackers help at-risk youth develop accountability and turn around unhealthy behaviors. Trackers may help their clients meet probation requirements, which could include curfew checks or random drug screenings. Of primary importance is the interaction and mentoring that goes on between the tracker and the juvenile.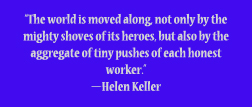 "Most of the kids I work with have drug and alcohol problems," Derek said. "I try to connect with them and become someone they can trust. But I still have to report everything, so I pay close attention to their behavior and where they spend their time."
The cooperation Derek receives from clients is "really a mixed bag. I have a couple kids who are really great, and then there are the ones who most definitely struggle. They're the ones who test positive for drugs and miss curfew."
As one might expect, there are definite parallels between his clients' attitudes and their parents' involvement. "It's a bit of a shock to see the home life of some of these kids," Derek added.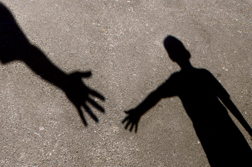 For more information...
Derek recalled a client who was initially testing positive for high amounts of THC (the active ingredient in marijuana).
"It was expected that he'd test positive for awhile," Derek said. "But it led to tension with his mother, who took it out on me. I had to reassure her that her son was going to test positive for a while. It's amazing how much I've learned about mitigating and crisis management. I know it's something I'll deal with a lot in my chosen career, so this has been a great opportunity to gain experience."
Derek said if he could change anything about society, it would be the idea that people have to see themselves as perfect—or that singular perfect way to act or look—which leads to peer pressure.
"Getting paid for this is just a bonus," Derek said. "The important part is that it's helped me figure out where I want to be in life."