Lutheran Social Services Luther Hall
Lutheran Social Services Luther Hall renovation celebrated with grand reopening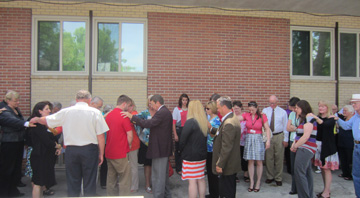 The long wait to return to renovated Lutheran Social Services Luther Hall ended in January. Staff and friends of the agency celebrated that return on a beautiful summer day, Monday, June 24, with a grand reopening of the adolescent treatment facility.
The day included tours by Lutheran Social Services Luther Hall staff, a formal luncheon and program, ribbon cutting and blessing of the facility by Eastern North Dakota Synod Bishop Bill Rindy.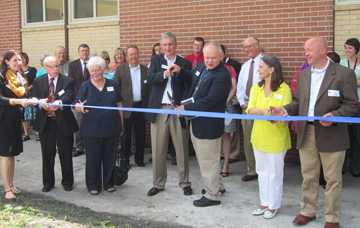 "It's a blessing to be part of this organization and all of the good it does in so many parts of God's world," Bishop Rindy said.
"It's amazing the dedication that this staff has put forth in serving the kids that have come through these doors," said Lutheran Social Services of North Dakota Board Chair Mark Strand.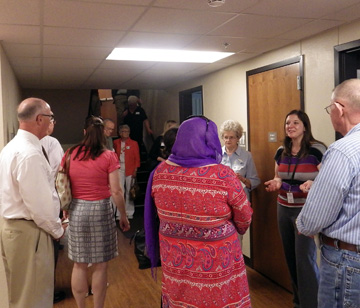 "We now have a place where the inside matches the outside," said Administrative Director Angel Naslund. "Our residents are truly appreciative. I've heard statements like, 'It feels good to know that people who don't even know us care about us.'"