Lutheran Social Services Restorative Justice
Beyond financial restitution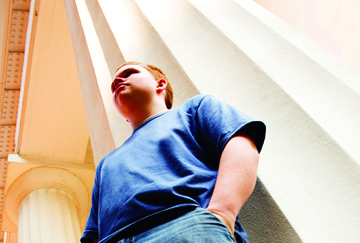 Lutheran Social Services Restorative Justice provides a unique service for victims throughout North Dakota. The program provides the opportunity to bring people together with trained facilitators in structured processes to resolve, reduce and prevent conflict. The program focuses on repairing the harm caused to the victim rather than just the legal violation of laws and rules.
Terri's story is just one of many examples of the program's success:
While attending a retreat in Hankinson last summer, Terri's car was vandalized by a group of juveniles. The case was reported to juvenile court in Wahpeton and subsequently referred to Restorative Justice.
"Cases get sent to us for a variety of reasons," said Joel Friesz, program director. "But in this case, where the kids were pretty young, the probation officer felt this was the best course of action."
A program facilitator set up a meeting with Terri and her husband, the juveniles and their parents, along with a Terri's pastor. Each of the boys expressed their apologies and restitution was agreed upon.
"We follow the case until the victim receives restitution payments," Joel said. "In this case, Terri received all payments by December.
"I saw this program as a great opportunity to actually meet and talk with the boys," Terri said. "I was concerned about how they would grow and learn from this experience. And for me, it was more than making financial restitution. I wanted to make sure everyone walked away feeling good about this experience."