Lutheran Social Services Legacy Living
SCRC moving headquarters to Legacy Center-Jamestown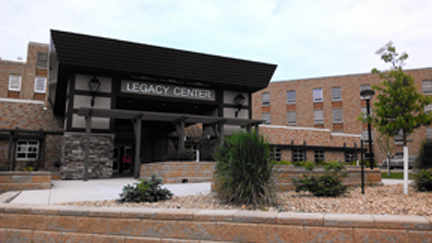 North Dakota's South Central Dakota Regional Council signed a long-term lease June 18 for its new headquarters in Jamestown's Legacy Center.
The council advises entrepreneurs and small businesses and oversees loans and awards to seven counties via the U.S. Small Business Association and through community development block grant funds.
SCDRC is working with Lutheran Social Services Housing to create a new home for its work within the Center, which LSSND developed through renovation of the former Jamestown Hospital.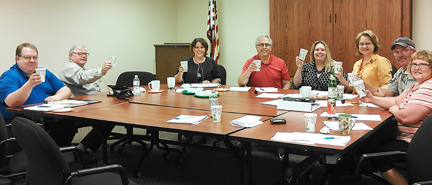 "Building out new space in a historic building is exciting," said SCDRC Executive Director Deb Kantrud. "We want to carry the building's original art deco theme through our new space is a subtle way. Most of all, we want to create a comfortable, inviting space for our clients so that coming in to brainstorm with our staff is a highlight of their day. We also decided to make the move because Legacy Center has so many private meeting rooms and event rooms that are free to tenants.
"We hope everyone will turn out for our grand opening in mid-October to see our new home."
Legacy Center also houses 51 apartments, a large child care center, Jamestown Regional Medical Center's gym and the James River Senior Center. For information on apartment rentals and commercial leasing, contact Lisa Richmond at (701) 271-3282 or lrichmond@lssnd.org.
"SCDRC signs lease for Legacy Center space" article in June 19 Jamestown Sun