Legacy Living at Central Place opens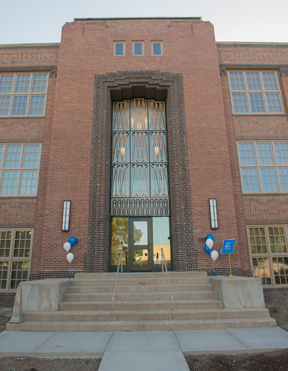 The opening of Legacy Living at Central Place marked an important milestone in Williston's efforts to provide affordable housing.
The 44 one- and two-bedroom apartments for persons 55 years and older were created through the renovation of the former Williston High School, built in the early 1930s.
With federal, state and local funding and tax credits, residents who meet income requirements will pay between $330 and $780 rent—considerably less than market rate rents in Williston, which can run up to $2,400 for a one-bedroom unit.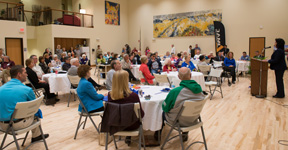 "It's a perfect example of public private partnership," North Dakota Attorney General Wayne Stenejhem at the grand opening presentation September 16.
"We're proud because of what it means for the future of North Dakota and our quality of life," added Lt. Governor Drew Wrigley.
Along with Lutheran Social Services Housing, the collaborative effort included Enterprise Partners, the city of Williston, the North Dakota Housing Finance Agency and the U.S. Department of Agriculture Rural Development.
Contact (701) 271-3207 or housing@lssnd.org for more information.