Our Properties
Lutheran Social Services Housing owns and manages properties across the state of North Dakota to fit the needs of each unique community including market rate, affordable and senior housing.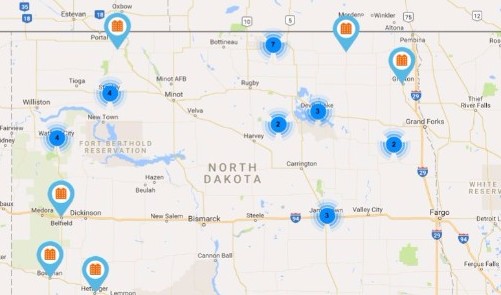 Every adult 18 + must complete a separate application for each of the properties below in which you have interest. Each application requires a $30 processing fee. We perform a standard criminal/credit background check on each adult applicant. A criminal or credit finding does not necessarily exclude you from becoming a resident. Please feel free to call us at (701) 271-3207 or housing@lssnd.org if you have questions.
Rental Application
Please print and return by mail, fax or email.
Mailing address:
LSS PMG
P.O. Box 2148
Fargo ND 58107-2148
Fax: (701) 271-1659 | Email: housing@lssnd.org
---
Properties
Alex Paul Apartments - Lakota, ND
Bayview Apartments and Townhomes - Parshall, ND
Brander Street Apartments - Bottineau, ND
Cherry Creek Apartments - Watford City, ND
Coteau du Moraine - Bowbells, ND
Courtside Village - Hettinger, ND
Courtyard Apartments - Rugby, ND
Creekside Cottages - Watford City, ND
Dakota Manor Apartments - Devils Lake, ND
Grafton Living Center - Grafton, ND
Greenfield Heights - Belfield, ND
Jewel City I - Rolla, ND
Jewel City II - Rolla, ND
Juniper Ridge - Tioga, ND
Legacy at Central Place - Williston, ND
Legacy Living - Jamestown, ND
Linden Corners - Stanley, ND
Long Apartments - Devils Lake, ND
Mayville Housing - Mayville, ND
Munro 8 - Rolla, ND
Munro Northwest - Rolla, ND
Munro Townhomes - Rolla, ND
New Energy Apartments - Beulah, ND
Nordic Hills - Tioga, ND
Northwood Manor - Northwood, ND
Oak Manor - Bottineau, ND
Oak View Housing - Bottineau, ND
Park Village of Langdon - Langdon, ND
Prairie Heights - Watford City, ND
Summer Square - Maddock, ND
The Freemont - Devils Lake, ND
The Landing - Bowman, ND
Trails West - Mandan, ND
Westhaven -- Dunseith, ND
Westview Apartments - Williston, ND
---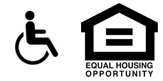 This organization is an equal opportunity housing
provider and employer.