Church Resources
---
Declaration of Support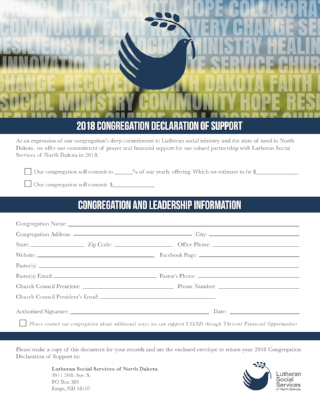 Click here to download the mail-in 2018 Declaration of Support.
---
Bulletin Content - Social Ministry Spotlight
Youth Court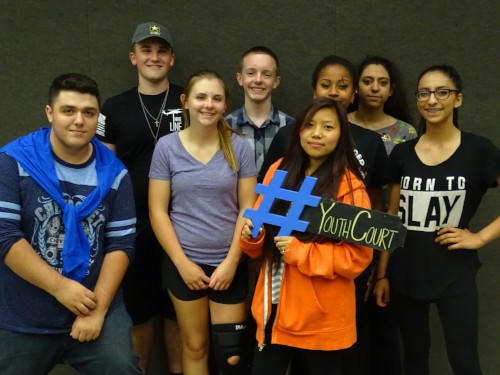 Text Only || .PNG Option 1 || .PNG Option 2 || .PNG Option 3
---
Child Care Aware Start-Up Consulting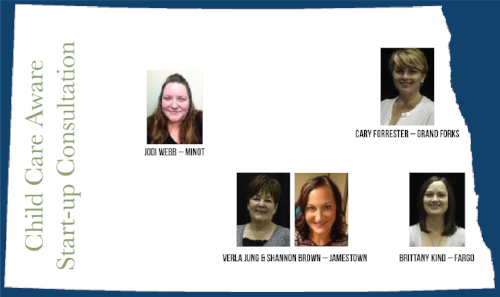 Text Only || .PNG Option 1 || .PNG Option 2 || .PNG Option 3
---
LSSND Internships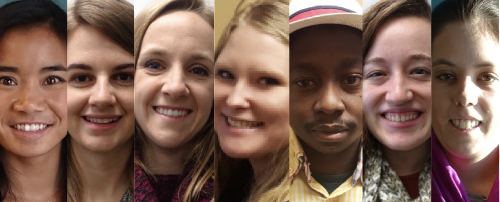 Text Only || .PNG Option 1 || .PNG Option 2 || .PNG Option 3
---
Aging Life Care Management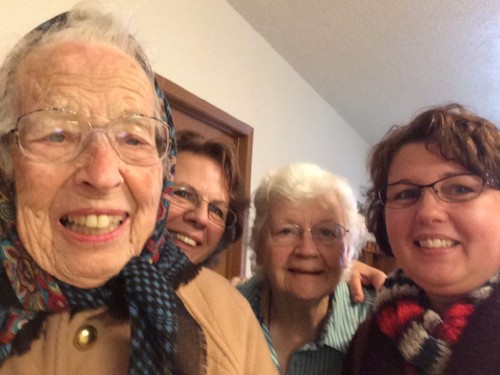 Text Only || .PNG Option 1 || .PNG Option 2 || .PNG Option 3
---
---
Publications
Annual Report
Fall 2016 Messenger
Spring 2017 Messenger
---
---
A Word from Jessica Thomasson, President/CEO of LSSND
---
A Word from Murray Sagsveen, LSSND Board Chair
---
Social Ministry Glimpse
Early Beginnings
Early experiences matter – creating healthy families and developing quality child care leads to positive outcomes for kids families and communities. What happens in early childhood sets the stage for future learning, behavior and health.

Adoption: Adoption Option, a partnership between the Village Family Service Center and LSSND, offers pregnancy and parenting support services and post-adoption search and disclosure services.
Pregnancy Counseling: Pregnancy Counseling is a service for expectant mothers and/or their families that helps them look at their options and make life plans.
Healthy Families: Healthy Families provides free, voluntary home visitation services to support expectant parents and parents of newborns in creating a safe and healthy home.
Child Care Aware: Child Care Aware is a training and information hub for parents and child care providers that helps build the capacity of the child care system in North Dakota to ensure children have opportunities to play and learn in safe and healthy environments.
Bright & Early: With so much growth happening in their first five years of life, children need quality child care and early education programs to thrive. Through this website, www.brightandearlynd.org, parents can identify child care and early education programs that go above and beyond to prepare children for school and life.
Growing Futures: This statewide system is designed to support rewarding and successful careers in the field of early care and education by validating individual professional achievements, heightening professionalism and expanding career opportunities.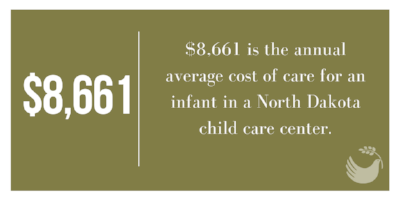 Youth Interventions
We know it is absolutely possible to hold kids accountable while also allowing them to make amends and build skills for healthier futures. Keeping kids out of the juvenile justice system, when appropriate, makes economic sense and produces better outcomes for kids, families and communities.

Restorative Justice: Restorative Justice creates safer communities by bringing victims and offenders together with trained facilitators in a structured process that repairs harm by helping people process conflict. LSSND trains hundreds of educators in restorative practices each year to support their efforts to help kids process conflict and behaviors that have caused harm in positive, educational ways. 
Day Report: Day Report promotes the well-being of at-risk youth, ages 12-17, through after-school structure, supervision, and education.
Youth Court: Youth Court provides teen volunteers meaningful service learning as they serve as judge and jury for their peers who have been charged with offenses or have been referred by school administrators. The kids are held accountable for their actions, but in positive, educational ways.
Safer Tomorrows: Safer Tomorrows creates lasting change by reducing childhood exposure to violence. The program is a partnership with schools across Grand Forks County.
Attendant Care: Attendant Care helps keep kids out of jail by providing short-term care and supervision in a safe, non-institutional setting.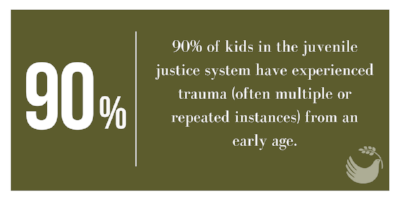 Therapy Services
Behavioral health is an important part of our overall well-being. Addressing mental health issues early results in health-care cost savings, safer schools and better outcomes.
Abound Counseling: 
Abound Counseling brings quality, affordable counseling to people in communities across North Dakota. The therapy network matches experienced therapists with individuals and families who are seeking care.
Luther Hall: 
Luther Hall helps kids ages 10-18 in a home-like mental health setting with on-site school and therapy services. At Luther Hall, kids are in a safe and caring environment where they can learn about themselves, how to address the challenges they are facing, and find ways to build stronger relationships with their families. 
Family Counseling: 
LSSND often helps families stay together by providing intensive therapy to families who have a child who is at high risk of being placed outside the home and is involved with the juvenile justice system.
DIVERT: 
Through DIVERT, we connect with families that have children exhibiting risky behaviors to help them identify difficulties and strengths, set goals from improvement and use community resources to get the help they need.
Gamblers Choice: 
We help resolve the emotional, financial and relationship problems that result from problem gamblers' addictions. We support them and their families in their journey to break free from gambling addiction and chart a path toward recovery.
Violence Free: 
Engage with men and women who have committed acts of domestic violence in group therapy, to help them form safe and respectful relationships with their loved ones.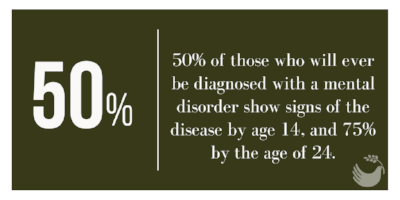 Senior Independence
People should have opportunities to live independently as they ago. It is possible for seniors to get the care they need in their home communities if we work together.
Senior Companions:
 Senior adults volunteer their time to provide life-affirming companionship to help older adults maintain their independence and continue living in their own homes, as well as respite care to family caregivers to help avoid caregiver burnout.
Volunteer Companions: 
LSSND opens the doors to volunteer companions of all ages, who want to serve as a companion to a North Dakota senior. This simple act of companionship banishes isolation and builds meaningful relationships, which ultimately helps seniors live independently longer.
Aging Life Care Management:
Care managers help families coordinate care for older adults and those with chronic illnesses. They serve as advocates and care coordinators, with the ultimate goal of delaying or preventing re-hospitalization or premature placement in a long-term care facility. 
Support and Services at Home (SASH) Hub: 
SASH connects participants with community-based services and promotes health-care coordinates by wrapping services around people wherever they live. The program improves the health and functional status of older adults, decreases health-care expenditures, and reduces people's need for more expensive types of care.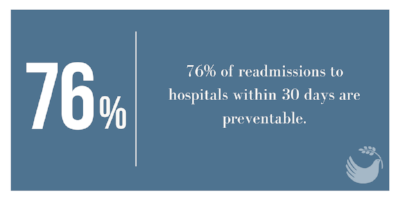 Affordable Housing
Having an affordable place to live is a basic necessity for every family. Preserving affordable housing keeps communities strong.
Housing Development: 
LSSND works with local leaders to identify critical community needs and then identify approaches for meeting them that have the best chance for success. To address shortages, we build and renovate to provide new, affordable housing.
Preservation: 
Works with communities and local partners to acquire, rehabilitate and, ultimately, preserve existing affordable housing units in rural North Dakota communities.
Property Management: 
We watch over all the housing properties owned by LSSND, as well as units owned by others around the state. The property management team is committed to being both compassionate and competent, offering day-to-day on-site management while also addressing individual tenant needs.
Isaiah Investments:
 Gives people and businesses a chance to invest in affordable housing and child care in North Dakota through social impact loans. The fund provides investors with a modest return while facilitating powerful community change.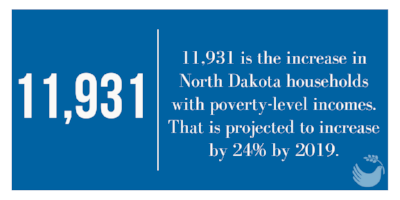 Humanitarian Work
From rebuilding flooded homes to rebuilding lives in a new country, standing with people in times of crisis is central to our humanity.
Disaster Response:
 Disaster Response leverages resources to help individuals and communities in North Dakota prepare for and recover from disasters. The program provides preparedness training, recovery response and recruitment, coordination and supervision volunteers.
Refugee Resettlement: 
As the only federally recognized and approved refugee resettlement organization work in the state, LSSND helps refugees integrate into their new home communities and begin building their new lives. We equip them with the tools they need to become self-sufficient, help them find jobs to support their families and communities, connect them with English language learning opportunities and provide them with case management services.
Immigration Services:
New American Services helps refugees, immigrants and U.S. citizens reunify with their families or achieve the highest legal immigration status, including citizenship. We offer affordable immigration counseling and processing services to refugees, asylees and others in need.
Interpreter Services: 
LSSND bridges the language divide between individuals with limited or no English speaking ability and those who are serving them. Our trained interpreters offer them oral interpretation as well as written translation services.
Foster Care for Unaccompanied Refugee Minors: 
This program encourages growth toward independence by placing unaccompanied refugee children with safe, nurturing foster or kinship families. We focus on building independent living skills and helping them find employment and education as they approach adulthood.
Services to Elder Refugees: 
Refugee elders are unlikely to find employment due to their language, physical and cultural barriers. LSSND helps them develop a sense of belonging through social and community activities, allowing for a smoother integration into their new communities.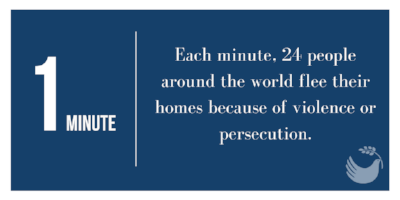 ---