Isaiah Investments
Isaiah Investments is a statewide loan fund that supports the work of Lutheran Social Services Housing. Through financing provided by individuals, financial institutions, utilities and businesses that believe in supporting North Dakota communities, Isaiah Investments helps create opportunities in which both the communities and the families living in them are made stronger.
Isaiah Investments is social ministry organized as an affiliated entity of Lutheran Social Services Housing. The fund's name is a reference to the 32nd chapter of Isaiah. The passage reads: "My people will live in peaceful dwelling places, in secure homes, in undisturbed places of rest."
Isaiah Investments carries out its mission by making loans to Lutheran Social Services Housing, a faith-based nonprofit housing developer and property manager working throughout the state of North Dakota.
A footprint in nearly 20 ND communities
Since 2008, the organization has helped create or preserve almost 500 units of rental housing, completed three renovations of historic landmark buildings, and supported the re-invigoration of healthy housing markets in almost 20 rural communities, serving as a catalyst for action and a model of the power of investment as a tool for sustainable community development.
The capital for Isaiah Investments comes from financial institutions, utilities, businesses and individuals who share an interest in improving the lives of North Dakotans. Investors make loans of $5,000 or more to the Fund for a period of at least two years.
---
Want To Help?
North Dakota Housing Incentive Fund
Did you know that every North Dakotan tax payer can now assign 100% of their state income tax dollars to be spent on affordable housing in high need areas? This can be done via a very simple form. See www.ndhfa.org for details and to download the form. Simply send it in with your estimated payment to North Dakota Housing Finance Agency. In return, you will receive a tax credit voucher to submit with your taxes for that year.
Faith-based Partnerships to Help Tenants with Special Needs
A $250-$500 rent security deposit can make the difference between a tenant moving into a much needed unit or being declined and left living in their car, due to lack of security funds. They may have the first month's rent ready to go but be blocked due to not having a required deposit. This small amount of money can ensure someone moves from a shelter or from sleeping on different friends' couches into a beautiful, safe new home. We see it every day. Many churches and service groups make donations to our "Bridge to Home Fund" which helps families and individuals cross the line from homelessness into stable apartment living.
Youth and Volunteer Projects
Reading and discussion circles among Confirmation students and our older tenants, along with planting, gardening and groundskeeping projects or helping batch bake dozens of cookies or plates of lefse make outstanding "done in a day" volunteer projects for those who want to help. Please contact us if you would like to design a tailored volunteer project for your group.
---
Contact Us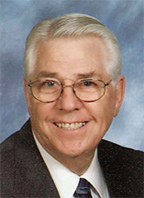 Howard Barlow
701-271-3226
hbarlow@lssnd.org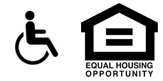 ---
This organization is an equal opportunity housing provider and employer.