Community Outreach

Lutheran Social Services New Americans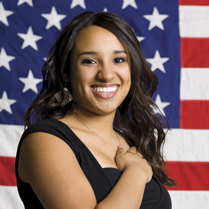 Immigration Services
The Immigration Services of Lutheran Social Services New Americans assists refugees, other immigrants and US citizens with family reunification or achieving the highest legal status. We offer affordable immigration counseling and processing services to refugees, asylees, parolees, non-immigrants and U.S. citizens. We also provide assistance to people who want to bring relatives including their spouse, fiance(e), parents, siblings and married or unmarried children to the United States.
Immigration Services are provided by an immigration lawyer and a Board of Immigration Appeals (BIA) accredited representative. Immigration matters are extremely serious and should not be conducted by untrained individuals.
Immigration services include:
Affidavit of Support

Application to register permanent residence of adjust status (Green Card)

Action on an approved application or petition

Application for naturalization

Application for Certificate of Citizenship

Application to replace permanent resident card (Green Card)

Application for travel document (refugee travel document, re-entry permit or advance parole.)

Application to extend/change non-immigrant status

Application for waiver of ground of excludability

Application for temporary protected status

Biographical information

Consultation

Employment authorization document

Freedom of information

Diversity lottery visa

Petition for alien fiance(e) - bring fiance(e) to U.S.
Services to refugees
Refugee services are provided at no charge. A nominal fee is charged for other services provided. Refugee services include:
Affidavit of Relationship (AOR)
Miscellaneous Services:
Other services related to the immigration process include:
Affidavit of Witness

Application for replacement/initial non-immigration arrival/departure record (I-94)

Application for U.S. Passport

Citizenship classes

Immigration and passport photos

Invitational document

Visa 92 and Visa 93 Petitions
How to apply for U.S. Citizenship
To be eligible an individual must fulfill the following criteria:
Be 18 years of age or older

Have lived as a Legal Permanent Resident (LPR) in the United States for at least five years, or three years if married to a U.S. citizen.

Be of good moral character

Be able to speak, write and understand English. (Exceptions are made for LPRs over 50 years of age who meet long term residency requirements, for certain people with disabilities and certain members of the military)

Demonstrate knowledge and understanding of U.S. history and civics.