Community Outreach

Lutheran Social Services Housing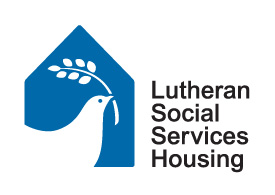 Lutheran Social Services Housing supports the continued vitality of the state's smaller communities by providing nonprofit affordable housing and housing-related services, with eight rental housing projects currently completed and under management and several other projects in various stages of development..
Housing is more than just ceilings and walls. It is one of the keys to community stability and individual well being.
Lutheran Social Services Housing, Inc is a 501(c)3 non-profit corporation that is a subsidiary of Lutheran Social Services of North Dakota.
Contact us

Jessica Thomasson, Vice President, Social Enterprise
E-mail: jthomasson@lssnd.org
Lutheran Social Services Housing, Inc.
745 45th St. S., Suite C
Fargo, ND 58103
701-271-3207