Lutheran Social Services Senior Companions
Senior companions hold recognition event at new Legacy Living Williston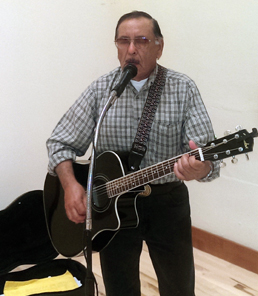 Lutheran Social Services Senior Companions held a recognition event in the new Legacy Living Williston June 17.
Lutheran Social Services Legacy Living at Central Place is the historic junior high school that was recently renovated into affordable senior apartments.
"The event went off without a hitch and we are pleased that we were the first to use the new facility," said Sonja Mickelson, Western Program Coordinator. "The building is lovely and so architecturally interesting. The apartments are beautiful with the windows and soaring ceilings as the center of attention."

The event included a tour of the facility. Comments, such as, "I'd live here," were heard many times during the tour.
Details from the school—chalkboards, lockers, exposed bricks, wood floors, frosted windows, etc. — were noticed and appreciated by the group.
"Those in attendance were seniors or those who work with seniors, so I'm sure the word is getting out there," Sonja added. "Everyone was very impressed and pleased that our agency made this happen for those in the Williston area that need this type of housing."
For information about rentals at Legacy Living at Central Place, contact (701) 271-3207, housing@lssnd.org, or stop by the Lutheran Social Services Williston Program Center at 603 Main St.
For information about becoming a senior companion in the Bismarck area, contact Sonja at 701-838-7800 or smickelson@lssnd.org.