Aging Life Care™ Management
An Aging Life Care™ Manager is a professional who specializes in advocating and coordinating care for older adults and others with chronic needs, who may be experiencing complex health or personal challenges due to aging.
Services offered by Aging Life Care™ Management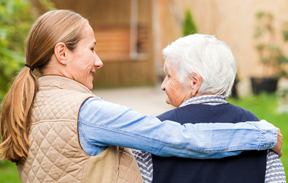 Medical Management:  Advocate for seniors at medical appointments; facilitate communication among care providers, doctors, and families; monitor seniors' adherence to medications, medical orders and instructions.
Housing/Transition: Help evaluate and select appropriate level of care and residential options; ensure a smooth transition from hospital to home or to a new residence; assist seniors to live independently in the least restrictive/appropriate setting.
Provide Safety and Security: Evaluate and monitor seniors in their homes; recommend technologies to improve safety; observe for potential risks of exploitation or abuse; address immediate crises or health needs.
Home Care Services: Assist in determining type of services that are right for the senior; assist the family to engage and monitor those services.
Financial & Legal: Provide oversight of seniors' bill paying; provide resources and referrals for financial or legal services, including: estate and financial planing, medical (advanced) directives, power of attorney and guardianship.
Communication: Facilitate communication to keep family members and others informed as to the well-being and changing needs of the senior.

 
Our program goals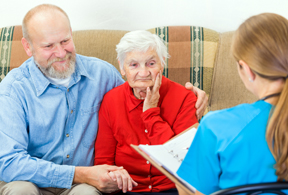 To delay or prevent the need for assisted living or nursing home placement
To assist with the transition phase if the senior requires a higher or lower level of care.
To reduce hospital re-admissions (for the same condition) by monitoring the seniors' medical condition
FAQs
Who is eligible for Care Management?
Older adults, age 65+ or others with chronic medical needs who reside in Cass Co., ND, or Clay Co., MN, who want assistance with coordinating or managing available services to support aging in place; or finding alternative housing, allowing for their greatest level of independence.
Is there a Cost for Services?
Yes. Care Management is a fee-based service. To ensure affordability at all income levels, we use a sliding fee scale based on the seniors' monthly household income. Each client will have the option to pay for services by the hour or choose a pre-packaged (three-month) service at a discounted rate. Packaged services can be extended beyond the initial three months.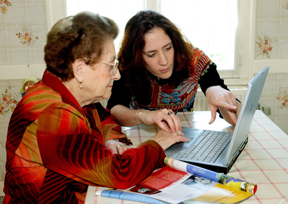 Does Medicaid or Medicare cover this Service?
No. The service is not reimbursed by medical insurance. If the senior has long-term care insurance, he/she will need to check with a representative to see if his/her plan covers Care Management services.
What are the benefits of using a Care Manager?
Personalized and compassionate service focusing on the individual's wants and needs.
Continuity of care: communications are coordinated between family members, doctors and other professionals, and service providers.
Cost containment: inappropriate placements, duplication of services, and unnecessary hospitalizations are avoided.
Quality control: Aging Life Care™ Professionals are members of the Aging Life Care Association™ (ALCA). Members must meet stringent education, experience, and certification requirements of the organization, and all members are required to adhere to a strict code of ethics and standards of practice. 
---
Contact us
If you are interested in learning more, or to schedule a presentation for your group, contact
Carmel Froemke

(701) 476-9111 or cfroemke@lssnd.org
Or fill out this brief "Request For Contact" form