Disaster Response: The Flood of '97
The flooding of the Red River and Red Lake River in 1997 continues to hold the record for the highest waters in the Grand Forks area. Thousands of homes, businesses and communities were destroyed or damaged by the rising waters. "It still is hard to see videos of the impact – even 20 years later," Joan Buchhop coordinator of Lutheran Social Services Disaster Response explains. Lutheran Social Services joined together with Northeast Human Service Center to form Disaster Outreach, the FEMA funded crisis counseling grant in effect for 18 months that addressed the mental health recovery needs of the citizens of the northeast region of the state.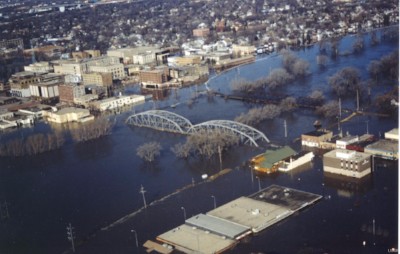 At the height of the disaster,  101 staff were deployed out in the neighborhoods and rural communities providing assistance and a listening ear to those grieving the loss of their homes and possessions. Lutheran Disaster Response, another crucial team player, provided equipment, donations management, case management, rebuild and volunteer management. During the flood, they worked with the Great Plains Food Bank to gather and provide more than 170 truckloads of food to those in need.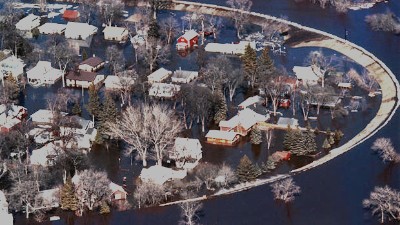 "It was the first time that everyone really worked together in recovery on such a large scale in North Dakota. We continue to follow that model today." Buchhop says. "It was a lot of work. Our disaster work always gives healing, help and hope to those impacted especially when all they have to cling to is their faith. It's what we do and what we did in Grand Forks." Today, the Disaster Response program works to prepare communities for disasters like the Red River flood of 1997, while also responding to current disasters like the hail storm in Killdeer in 2016. It is nearly impossible to predict when or where a disaster will strike. It is possible, however, for communities to prepare for what may happen. Disaster preparedness readies people for the unexpected and allows for a more organized, timely and efficient response when disaster strikes. Lutheran Social Services Disaster Response provides communities, families and individuals with the help they need for the unique disaster they're facing, be it flood, tornado or any other kind of disaster with the resources and volunteers needed.