Invest the state income taxes that you owe to help solve North Dakota's affordable housing shortage— at no cost to you!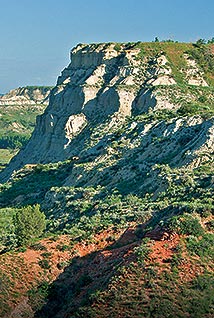 A new state law allows business and individual taxpayers to direct any or all of their 2012 state income taxes to the North Dakota Housing Incentive Fund to help Lutheran Social Services Housing and others build economical nonprofit rental housing for working families and senior citizens in western North Dakota.
Lutheran Social Services Housing has a solid track record in creating new homes for working families displaced by soaring rents from the oil boom. We have already put new apartments on the ground in Watford City, Stanley and Parshall—and the next two years will see us building for families in Beach, Belfield, Tioga and for older adults in Williston.
In 2012, consider designating your state income tax to our projects through the Housing Incentive Fund. Call (701) 271-3282 or contact housing@lssnd.org and we will get you the forms and tell you how.
How it works
Once a Housing Incentive Fund payment is received from a business or individual, NDHFA issues a tax credit certificate to the taxpayer and to the North Dakota Office of the Tax Commissioner. The credits can be fully claimed at 100% of your payment at the time you file your income tax return for the year that the contribution is made.
Tax credit contributions must be received by the state prior to Dec. 31, 2012, in order for you to receive the tax credit on your 2012 state income tax return.
This is not a donation! It will cost you nothing. You are directing the state in how to spend the income tax money that you have to pay anyway.
For full details and forms, go to the NDHFA website at www.ndhousingincentivefund.org.
Be sure to specify on the Housing Incentive Fund Contributor Form under "Contribution Description - Name of Project" that your tax credit contribution is to go to:
Lutheran Social Services – Williston
or
Lutheran Social Services – Beach
or
Lutheran Social Services – Belfield
Questions?
Call Lutheran Social Services Housing at 701-271-3282 (Fargo) from 8-5 Monday-Friday, or contact your tax preparer.
Thank you for helping us acquire the funds necessary to build economical nonprofit housing for families and seniors in Williston, Beach and Belfield, North Dakota!
NDHFA Housing Incentive Fund Frequently Asked Questions
NDHFA Housing Incentive Fund Program Brochure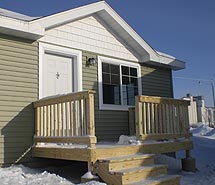 Additional information
www.ndhousingincentivefund.org
Details of the Housing Incentive Fund were finalized by the special legislative session in November 2011.
If a taxpayer pays for tax credits for more than you end up owing for 2012 state income taxes so that you can't use your entire payment/credit the first year, the tax credit may be carried forward for up to ten tax years.
Wage earners who have already had state income tax withheld through payroll deduction and businesses and others who have already made tax payments for 2012 will need to file the form and send their Housing Incentive Fund payment by Dec. 31, 2012. Once the tax crecit payment is received, NDHFA issues a tax credit certificate to the taxpayer and to the North Dakota Office of the Tax Commissioner. You will then receive your tax credit payment back from the state as a tax refund after filing your 2012 return.
Taxpayers can send in any amount, and if you purchase tax credits for more than your 2012 state income tax liability by Dec. 31, 2012, you can carry the contribution forward for up to 10 tax years. (For example, if you give $500 to the fund before Dec. 31, 2012, and your state tax liability for 2012 is only $400, you don't lose anything. You just have to wait another tax year to recoup the remaining $100.)