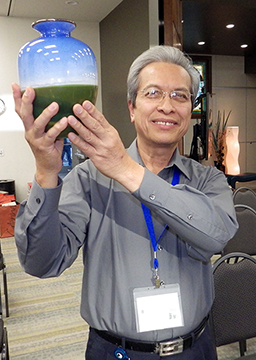 Tri Phan, Lutheran Social Services of North Dakota's certified representative for the Board of Immigration Appeals (BIA), has received the agency's first annual Dove Award for outstanding service and dedication. The dove is the symbol for LSSND and stands for dedication, outstanding service, value and excellence.
"Through an employee nomination process across the state, we chose Tri as one of our long-time dedicated employees as the first to win the Dove award," said Jessica Thomasson, Lutheran Social Services CEO.
Phan, a native of Vietnam who arrived in the United States as a refugee in 1990, has been with LSSND since 1991. He became certified as an accredited representative for the BIA in 1998.