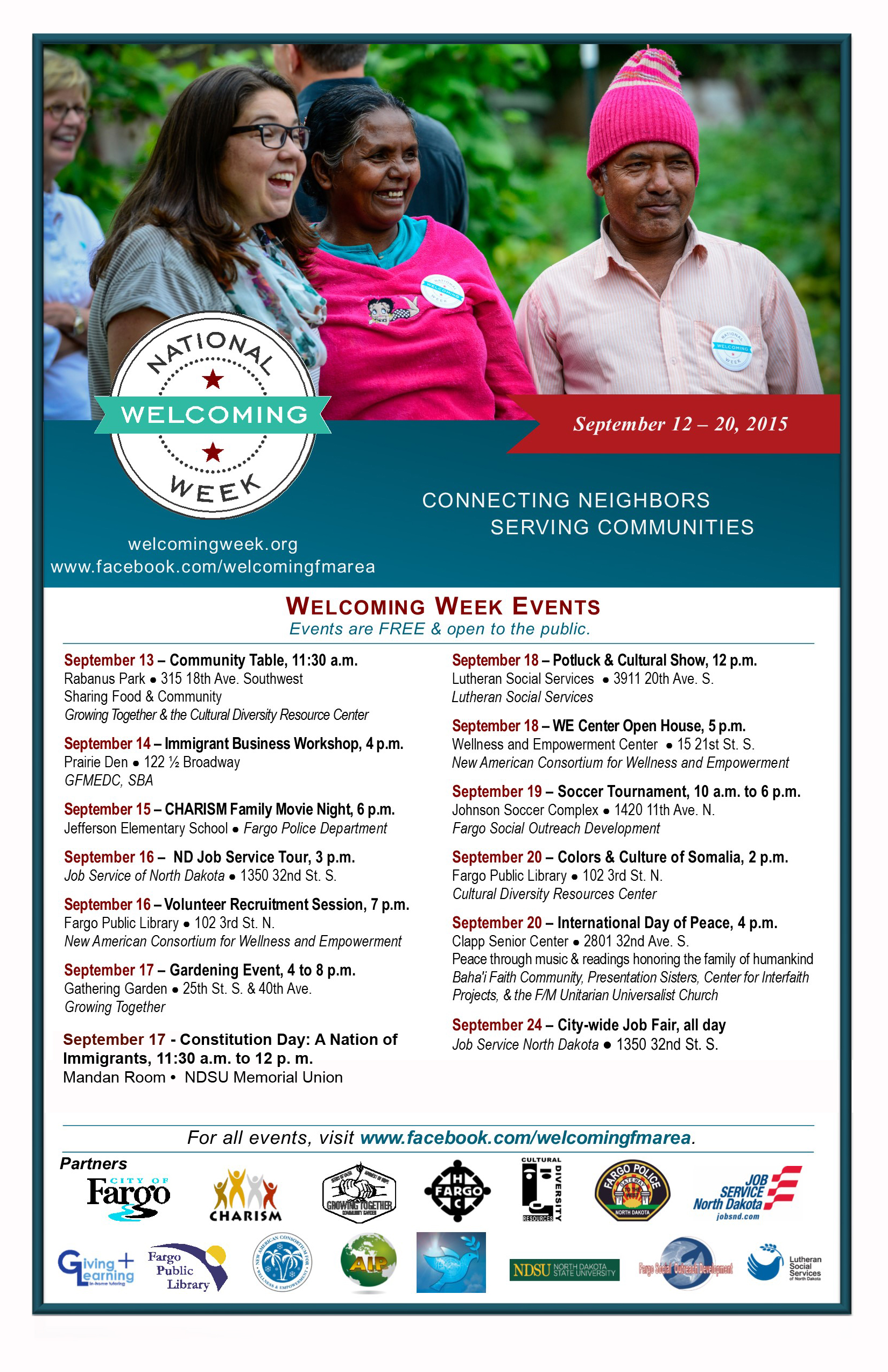 Fargo joins the National Welcoming Week Celebration
Lutheran Social Services joins 18 organizations as they host Fargo's first year in celebrating National Welcoming Week.
LSSND will be hosting a Potluck and Cultural Show on Friday, September 18 at 12 p.m. The event will be held at the Fargo Program Center - 3911 20th Avenue South.
There will be several other events hosted by agencies in the Fargo area as well during the week. For more information regarding these events please see this event poster or visit http://www.refugeesconsortium-nd.org/welcome-week-press-release/