It Only Takes One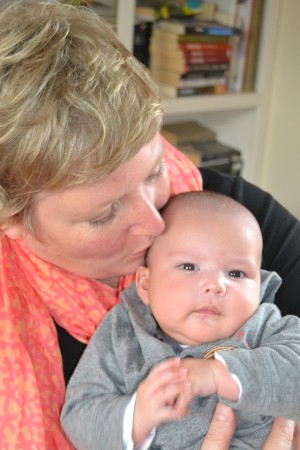 How can I possibly convey my gratitude to the birth mother who chose me to parent her child?  How can I ever thank everyone at The Village for bringing us together? 
There simply aren't words. When I started the adoption journey, the whole thing seemed overwhelming—and I had serious doubts about the possibility of someone choosing a single woman to parent her child—but I worked my way through the imposing to-do list, one step at a time. From my initial meeting at LSS to the adoption workshop, from the piles of paperwork to the home visits, my social worker was kind, supportive, and reassuring every step of the way. I trusted in the process, and by some miracle, nearly one year to the day that I officially became a "waiting family," I got the call that a little boy had been born and his birth mother had chosen me. (I still have to pinch myself to believe that my beautiful son is truly mine!)
If you are reading this—at any point in the adoption process—and find yourself losing faith, I hope that my mantra will help you get through: IT ONLY TAKES ONE.  No matter how many waiting families are out there and how many birth families are looking, it only takes one match to make your dream come true.