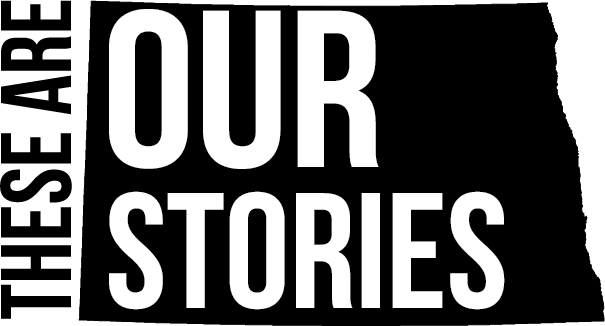 Statewide Agency Kicks Off a Digital Initiative Around Refugee Resettlement
96 days. 96 stories, insights, inspirations, and opportunities to help
These Are Our Stories is an all-digital initiative of Lutheran Social Services of North Dakota (LSSND) to help shine a light on issues surrounding refugee families. The initiative will last during the 96 days leading up to World Refugee Day on June 20, 2017.
For nearly 70 years, Lutheran Social Services of North Dakota has resettled refugees who are escaping war and conflict, persecution, and torture in their home countries. These men, women and children have had to flee because of their political beliefs, their religious beliefs, their race or ancestry, or their gender.
These Are Our Stories will help people learn more about refugee resettlement efforts in North Dakota during these next 96 days and give people a chance to participate and identify what they can do for resettled refugees in North Dakota.
"It is so easy to get caught up in the busyness of our day to day lives. It is important for us to do something to help keep this issue in front of the people of our communities," said Shirley Dykshoorn, Vice President for Humanitarian and Senior Services at Lutheran Social Services of North Dakota.
Every day until June 20th, World Refugee Day, LSSND will be sharing a story, insight, experience or opportunity that focuses on the people whose lives are most directly affected by the refugee resettlement – the refugees themselves.
LSSND will be sharing real life experiences from refugees, employees, and community members to help people learn more about this work, as well as offering ways that people can help current and future refugee families in our communities.
Jessica Thomasson, CEO of Lutheran Social Services of North Dakota, noted that "even though this issue is already generating a lot of local and national attention, there is nothing more important that we can do than to tell the stories of the people for whom this work means the difference between living in safety or living in fear. The These Are Our Stories initiative is a way for us to provide members of our community with a place that they can go to for the two things they are looking for most right now: information and ways that they can help."
The initiative will accumulate up to in an event on World Refugee Day. More event details and specifics will be released in May. To find more information on These Are Our Stories and how to get involved, visit www.lssnd.org/ourstoriesND.