LSS Program Gives Woman Peace After Meeting with Man Responsible for Brother's Death
Anyone who knew 21-year-old James Freestone would tell you how funny he was—joking and smiling with his friends at Northland Community College and at the grocery store where he worked part-time. But he also had a huge heart as evidenced by the fact he would choose to spend a Friday night at a cancer fundraiser to honor a friend's mother. But just minutes after leaving the event in the early morning hours of June 5, 2010, Freestone would be killed by a drunk driver.

"I was so angry at first," said Freestone's younger sister Megan Price. "You would think if anyone would be responsible for an accident like this at 2 a.m. it would be the 21-year-old. But he and his three friends were coming from Relay for Life and were just going to grab a bite to eat when it happened."

Police say Freestone and his three friends were driving at the intersection of South Columbia Road and 17th Avenue South in Grand Forks when they were broadsided by 24-year-old Celso Garza of East Grand Forks. Police say they tried to stop Garza around 1:40 a.m. for running a red light, but he sped off and crashed into the car where Freestone was a passenger. Freestone and a 19-year-old passenger were killed. Their two friends, a 22-year-old and an 18-year-old, were injured.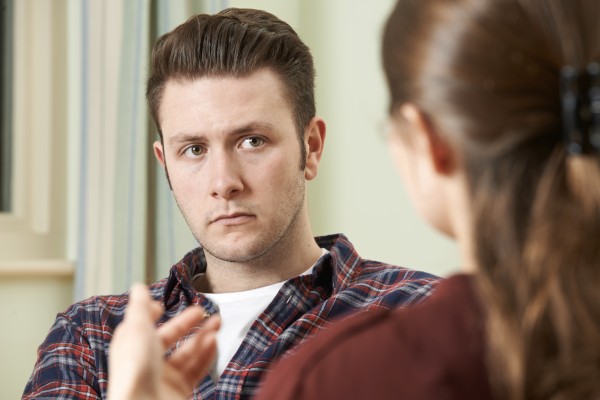 Garza eventually pled guilty to two counts of homicide while fleeing an officer, two counts of assault while fleeing an officer and a charge of driving under the influence. He is serving his sentence at the state penitentiary in Bismarck where he is scheduled to be released in 2026. Price says it was a terrible time; she remembers telling her family around the time of sentencing that she just wanted to talk to Garza.

"I think I just needed to know for myself whether he was really sorry," she says. "Did he really understand what he had done or would he end up repeating his mistakes when he got out?"

Price started working with Joel Friesz of Lutheran Social Services of North Dakota. Friesz is the director of the Restorative Justice Program, which has been a part of LSS since 1999.

"It's not a new philosophy," Friesz says, "restorative justice seeks to respond to both parties involved in a crime the same way—with compassion and support."

Friesz says one component of the restorative justice program is to facilitate the process for victims to meet the person who committed the offense against them.

"It looks at holding the person who commits the offense accountable for their actions and looks at how to support the needs of the victim as well," Friesz says.

Restorative justice can be used for serious offenses like drunk driving and arson, but most often is used for offenses like theft, vandalism, or situations that occur at school.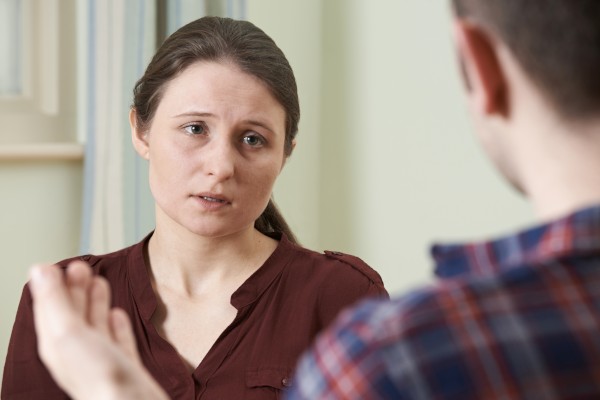 Price says she began a months-long process of meeting with Friesz while he reached out to Garza to coordinate the details and the timing of the meeting. By February 2012—20 months after Freestone's death—Price drove to Bismarck to see Garza. Price says she was nervous as she pulled out pictures of her brother to show to Garza.

"I wasn't showing him the pictures to make him feel guilty. I just wanted him to put faces to the names. He was respectful and quiet. He looked through the pictures and asked a lot of questions," she says.

Friesz estimates about 70 percent of victims will be open to the restorative justice process, but it's not right for everyone.

"The victim knows best what is right for them," Friesz says. "We ask them, 'What is it that you need to do to heal?' Sometimes the offender has the ability to make things right and fix what can be fixed."

Price says she was appreciative that LSS constantly gave her the option to change her mind and not meet with Garza if that's what she wanted.

"I think we could have driven all the way to Bismarck and had I changed my mind, we would have turned right around and gone home," Price says.

But Price went through with the meeting. She and Friesz met with Garza for more than two hours amid plenty of drawn-out pauses. She left the room feeling better, knowing her brother wasn't coming back yet feeling more at peace.

"I think it was really helpful," she says. "Just knowing there was no doubt in my mind he was sorry for what he had done. He understands the impact it had on both our family and his family."

Friesz says more than anything restorative justice acknowledges that crime hurts people and relationships.

"Crime leaves a wound," he says. "Restorative justice responds to that wound so both parties can heal to the extent possible."

If you or someone you know could benefit from the restorative justice program click here.