About Us

History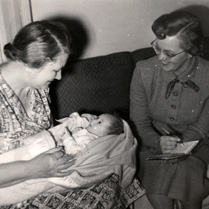 Our roots go back to 1919, when the Lutheran Children's Finding Society was formed to establish, maintain and conduct receiving homes for orphans, homeless, abandoned, neglected and dependent children.
Across the decades, from the Great Depression to World War II, through the social changes of the 1950s and '1960s to the challenges of today, our services have expanded to meet the changing needs of individuals, families and communities across North Dakota.
We invite you to scroll through our time line history to learn more about where we've been and join us as we continue our mission of bringing healing, help and hope to those we serve.